Membership
Join a Health and Wellness Center with a warm, friendly atmosphere.
On the Artman campus, there's an oasis—far from daily aggravation—for active adults of all ages to pursue their personal wellness goals. It's The Becoming Center, and we sincerely hope you'll think of becoming an active member. You'll love all that we have to offer, in a casual stress-free environment surrounded by supportive individuals.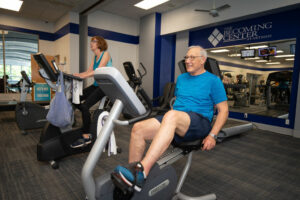 The Becoming Center's degreed and certified fitness professionals provide you with personalized fitness evaluation and training on our state-of-the-art exercise equipment and in our diverse wellness classes.
– $0 Enrollment Fee — saving of $99
– 6 Personal Training Sessions by Exercise Physiologist for $99 — No Commitment Required (New Members, Only)
There's something wonderful for everyone at The Becoming Center. It's easy to join!
For more information, please call 215-643-9908, or complete the form below.